Cleveland Heating & Air Conditioning
Expert Heating & Air Conditioning Repair in Cleveland, OH
When you need honest and reliable heating and air conditioning services in Cleveland, trust the team at Bay Heating & Air Conditioning. We are a local, third-generation family-owned business with a deep commitment to providing our customers with the very best in quality, workmanship, and customer service. In fact, we always stand by our Bay Comfort Promise: We will do everything we can to make your home comfortable, whether that means repairing your air conditioner or replacing your existing heater with a new, state-of-the-art system.
Whether you are looking for repair, installation, or maintenance for your air conditioning or heating system, you can trust us to deliver nothing but the best. Our team of Cleveland air conditioning and heating experts use only high-quality HVAC material and equipment for all services, in order to ensure the longevity of your HVAC systems. We offer a number of different services that can help to create a better and more comfortable home for you and your family. Take a look at what our customers have to say about us, and see why we are the most trusted heating and air conditioning contractors in Cleveland, OH!
Our comprehensive HVAC services include:
Air conditioning repairs
Air conditioning replacement/installation
Air conditioning tune-ups/maintenance
Heating repairs
Heating replacement/installation
Heating tune-ups
Indoor air quality improvements
Energy efficiency assessments and improvements
Commercial HVAC services
Heat pump installation, repair, and service
Sheet metal fabrication
We are available Monday through Friday from 8:00 a.m. to 5:00 p.m., as well as after hours and on weekends by appointment. Call (440) 294-4954 to book your service call!
Heating Contractor in Cleveland, OH
Are you looking for professional heating services in Cleveland, OH? Our team of Cleveland HVAC experts is experienced with working with a variety of different heating types and models. No heating repair is too big or small for us to take care of. We use only high-quality material and equipment while performing all of our heating repair services because we understand how important that is to ensure optimal HVAC functioning. Our goal is not to simply fix your heating problem.
Benefits of professional heating services:
Safer functioning of your heating system
Improved indoor air quality
The optimal functioning of your heating system
Guaranteed hot air all winter long
Enhanced comfort
Added longevity to your heating system
Increased efficiency
Better priced energy bill
Professional Heating Repair in Cleveland, OH
Through their expert heating services, our team of professionals aim to repair your heating system in a way that will protect it from potential costly damages. It's not just a heating repair, it's really a heating upgrade. If you notice any problems with your heating system, we strongly suggest that you call a professional straight away in order to avoid further damage from happening.
Signs You Need Heating Repair:
A yellow or discolored furnace pilot light
Your heater is making weird noises
Your heater keeps turning off and on (short-cycling)
Your heater is blowing out cool air
There are hot and cold spots throughout your home
Poor indoor air quality in your home
Poor air circulation in your home
Your heater is over 10 years old
Unpleasant smells are coming from your heating system
It's been over a year since you last got your heater checked
If you are facing any of the problems above, contact our heating contractors in Cleveland, Ohio today! We have the tools and experience necessary to get your heating systems back up and running in no time. Contact us to learn more about what we can do to make your home a more comfortable place for you today.
Air Duct Cleaning in Cleveland OH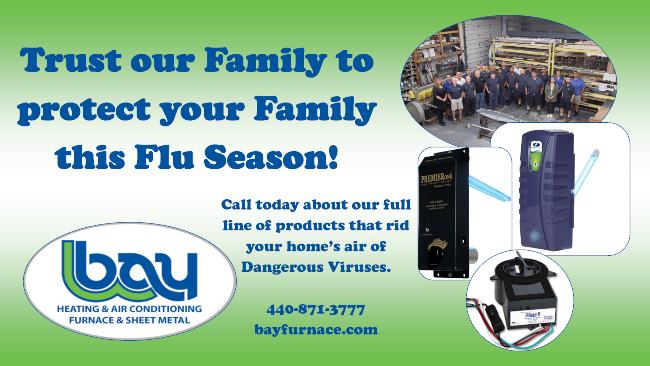 ​Are you looking for ways to improve your home's indoor air quality? Air duct cleaning might just do the trick.
Benefits of professional air duct cleaning include the following:
Improved indoor air quality
The reduction of allergens from your air
The elimination of unpleasant odors throughout your home or business
Energy savings
A reduction in potential HVAC repairs
The prevention of mold or mildew
Want to get your indoor air quality to the next level? Check out our indoor air quality services and solutions:
Air Filtration: Air filters that capture small particles with high efficiency
Humidification/Dehumidification: Sized for your space; monitor the moisture in your home
Purification: UV light systems designed to kill mold and bacteria
Ventilation: Ensure proper ventilation and clean ducts for better indoor air quality
Expert Air Conditioner Repair in Cleveland, OH
Is your air conditioning system blowing hot air or air that is not as cool as it should normally be? Is your AC leaking? Whatever the case, our team of HVAC experts is here to help get your air conditioner back up and running in no time. Are you are wondering what to look out for and whether you actually need immediate help? There are a few things that you can look out for which will help you determine whether or not you need professional air conditioning repair in Cleveland, OH. Some signs include
warm air coming out of your air conditioner,
insufficient airflow,
water leaks or humidity,
unpleasant odors, or odd noises.
A properly functioning air conditioner should never be showing any of those signs. If problems with your air conditioners are left unnoticed it could cost you a lot of money in worse repairs that could have been avoided, and could also be a potential safety risk for you and your family.
If you notice any problems with your air conditioner in your home, get in touch with our Cleveland AC experts and we will repair and fix your air conditioning system the right way. Did you know that professional air conditioner repair services can also instantly improve your home's indoor air quality? If your air conditioner is not working at optimal levels, it means it's not working the way it is supposed to provide you and your family with healthy air. Repairing your home's air conditioning system can help to decrease humidity levels, provide you with cool air, and most importantly, work to get rid of airborne particles. Trust us for all of your AC repair services in Cleveland and the surrounding area today.
HVAC Maintenance Services Matter
While most people don't think about their heating or air conditioning systems until they need repairs—and we can certainly handle those repairs—regular HVAC inspections and tune-ups are important. Not only does regular maintenance ensure the proper working function of your system, but it also can save you a considerable amount of money in the long run, thanks to reduced breakdowns, better energy efficiency, and improved performance. Our team of experts have years of combined experience and use only the latest technology, to ensure that they provide you with the best HVAC services.
Bay Heating & Air Conditioning offers comprehensive heating and AC maintenance in Cleveland. To make it even easier, we offer a maintenance agreement, the Bay Comfort Promise Membership Plan.
If You Don't Sacrifice Your Comfort, We Won't!
At Bay Heating & Air Conditioning, we know that your comfort is important. That's why we always go above and beyond to ensure that you are fully satisfied with our services and the quality of our work before completing any job. Whether you need HVAC repairs or installation in Cleveland, you can rely on Bay Heating & Air Conditioning.
Suggested Reading:
Give us a call at (440) 294-4954 or contact us online today. Learn more about our special offers and financing opportunities!