Sheet Metal Fabrication in Westlake
HVAC & Duct Services in Cuyahoga County
Most heating and air conditioning contractors will charge you extra for parts they need to purchase from a third party. At Bay Heating & Air Conditioning, however, we have a full in-house sheet metal shop on our premises; we not only offer leading HVAC services in Westlake and Cuyahoga County, but we also provide high-quality custom ductwork and parts. This ensures that your machinery is a perfect fit and saves you money on parts and ordering costs.
Learn more about our custom ductwork and HVAC installations when you call (440) 294-4954 or contact us online.
What Is Sheet Metal Fabrication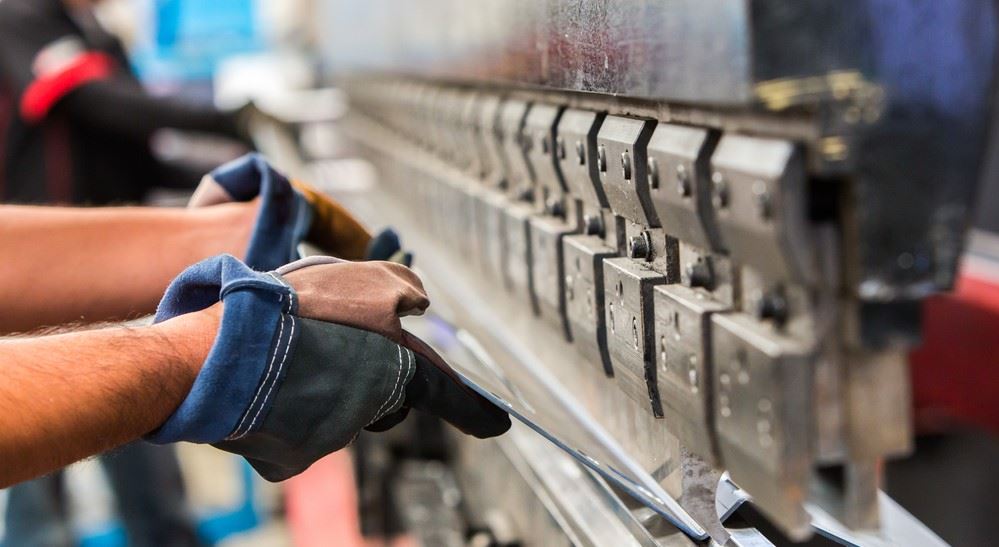 Let's start out by explaining exactly what sheet metal is. Sheet metal is a form of raw metal stock that is created through an industrial procedure which forms it into a thin fabricated metal. Sheet metal fabrication is the process of using sheet metal to construct structures and machines, including but not limited to HVAC parts. There are a number of processes that go into this procedure that involve cutting, burning and welding of the sheet through specific tools, so that the material can be sculpted into feasible structures.
Sheet Metal Fabrication Benefits
Sheet mental fabrication offers a number of great benefits to consumers, and especially when it comes to HVAC. Some of the great advantages include the following:
Durability: Sheet metal is an extremely durable material that guarantees longevity of your HVAC equipment, and any other structure. It is able to withstand a great amount of pressure without collapsing. This means that you won't be needing to spend on costly repairs or preventative maintenance the way that you would for structures that are made using other materials.
Customization: This is one of the funnest parts that come with using sheet metal fabrication for your structures. It offers a wide variety of finishes, including but not limited to painting, plating, and powder coating. Contact us for more information about how we can customize your HVAC equipment today!
Different materials to choose from: Another great thing about sheet metal fabrication is that you can choose from different materials - you can ultimately decide how heavy or how light you want your HVAC equipment to be. You can even choose the level of corrosion-resistance. At Bay Heating and Air Conditioning, we use top-notch sheet metal, and our team of professionals can offer you their expertise on what could possibly work best for your HVAC needs.
Lightweight: Sheet metal fabrication is among the lightest and most durable types of metal out there that is used to form HVAC and other structures. Carrying or moving your HVAC equipment has never been easier.
Aesthetically pleasing: Sheet metal fabrication is known to be extremely elegant and aesthetically pleasing to the eye. If you are looking for modern-looking HVAC for your new home, or are interested in giving your house a fresh makeover with new high-quality HVAC equipment, then you have come to the right place. Not only does sheet metal fabrication last longer and offer optimal functioning, but it also looks super sleek.
Custom Sheet Metal Fabrication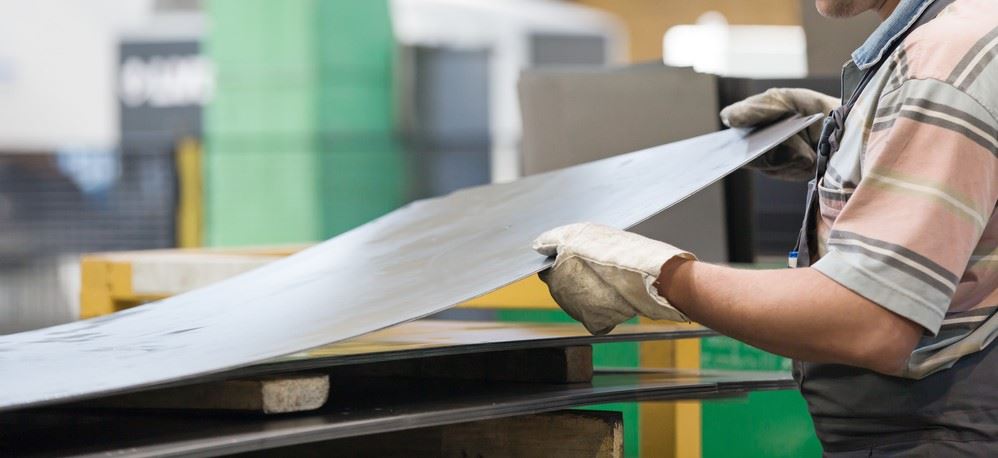 One of the greatest things about sheet metal fabrication is the customization that comes with it. At our in-house shop, we can create products to meet all your residential and commercial HVAC needs, but we don't just handle heating and air conditioning equipment. We can create just about anything out of metal.
Some of our most common custom projects include:
Custom sheet metal fabrication
Unico System installations
Slab ductwork installation
Furnaces
We work with sheet metal, stainless steel, and copper. Our highly trained and experienced Westlake sheet metal fabrication experts will work directly with you to bring your vision to life. At our metal shop, we rely on state-of-the-art tools and equipment, as well as cutting-edge, industry-leading techniques in order to provide our clients with superior results—every time.
Call Us For HVAC Sheet Metal Fabrication
If you're interested in working with our on-site metal shop, we encourage you to reach out to Bay Heating & Air Conditioning today to begin discussing your project. Our expert HVAC and metal shop team can help you create the custom product you need. Just bring in your ideas and dimensions and we'll be more than happy to assist you! We handle metal fabrication projects of all scopes and sizes; no project is too large or too small!
Call us at (440) 294-4954 or contact us online to learn more about our metal fabrication services in Westlake and the surrounding areas.
Why Choose Bay?
Learn Why We're The Right

Choice For You
The Bay Comfort Promise

We are committed to our customers. We aren't done with a job until you are comfortable, guaranteed.

Family Owned & Operated

As a family-owned business we understand the importance of quality in your home and we'll take care of yours as if it was our own.

Warranties That Matter

We provide a thirty-day warranty on all repairs completed and a one-year labor warranty on all new installs.

Expert Technicians

We are mindful in who we hire to ensure you are getting the very best work every time.

One Stop Shop

We are a full service company so we guarantee everything done is completed with the highest standard.

75 Years Experience

We've been in business since 1944 and we're bringing that experience to every job completed.
Keeping Your Systems In Line Year Round!
Learn more about the Bay Comfort Promise Membership plan to see what we can do for you in every season.
We Love Our Customers & They Love Us
Read Reviews From Happy Bay Customers
Convenient to schedule and arrive on time - Ryan A.

Cleaned up the work area as if they were never there - Diana G.

Our basement was cleaner than when they arrived - Nancy B.

Everything you'd wish your other service professionals were - B.J.

Always does a great job and is friendly and kind - Katie B.