Westlake Heat Pump Services
Heat Pump Installation & Repair in Cuyahoga County & Beyond
When the harshest weather hits, the last thing you want is an uncomfortable home. That's why it's imperative that each and every piece of HVAC equipment is working, ensuring that no energy is lost and your heating and air conditioning systems are dynamic and efficient.
The experts at Bay Heating & Air Conditioning know that the most essential of these many moving parts is your heat pump. We are your resource for all new heat pump installations, replacements, repairs, and everything you'll need to face the worst that Mother Nature has to offer. Trust us for all of your heat pump needs in Westlake and beyond!
For heat pump services in Westlake or the surrounding areas, call us at (440) 294-4954 or contact us online today. Same-day appointments are available!
What Is a Heat Pump?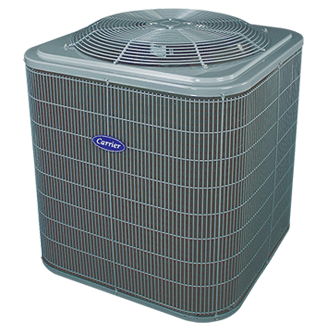 While the name suggests it produces warm air, a heat pump actually works for both your heating and cooling systems. To warm a home, it takes cool air from outside and condenses it, adding heat. This air is then released into the duct system, where it is directed to various rooms throughout the home.
When cooling, the process is reversed but the airflow is still pumped in the same direction, meaning that warm air is cooled and then dispersed throughout your home or commercial space.
How to Tell If Your Heat Pump Is Broken
If your heat pump is malfunctioning on any level it can cause many problems, ranging from mild discomfort to complete HVAC system failure.
Here are some signs that you may need professional heat pump repairs in Westlake or the nearby areas:
Strange or loud noises coming from your HVAC system
A sudden increase in your energy bill/reduced energy efficiency
Inconsistent heating and cooling throughout your home
Refrigerant leaks
Who Do I Call?
If you think there might be a problem with your heat pump, don't wait until it's too late! Contact Bay Heating & Air Conditioning right away to set up an appointment for heat pump service in Westlake or anywhere in Cuyahoga County. Even if the problem is just your heat pump, we'll perform a complete assessment of your HVAC system, making sure that every moving part is in working order.
Call us at (440) 294-4954 today. We look forward to serving you!
Why Choose Bay?
Learn Why We're The Right

Choice For You
The Bay Comfort Promise

We are committed to our customers. We aren't done with a job until you are comfortable, guaranteed.

Family Owned & Operated

As a family-owned business we understand the importance of quality in your home and we'll take care of yours as if it was our own.

Warranties That Matter

We provide a thirty-day warranty on all repairs completed and a one-year labor warranty on all new installs.

Expert Technicians

We are mindful in who we hire to ensure you are getting the very best work every time.

One Stop Shop

We are a full service company so we guarantee everything done is completed with the highest standard.

75 Years Experience

We've been in business since 1944 and we're bringing that experience to every job completed.
Keeping Your Systems In Line Year Round!
Learn more about the Bay Comfort Promise Membership plan to see what we can do for you in every season.
We Love Our Customers & They Love Us
Read Reviews From Happy Bay Customers
Convenient to schedule and arrive on time - Ryan A.

Cleaned up the work area as if they were never there - Diana G.

Our basement was cleaner than when they arrived - Nancy B.

Everything you'd wish your other service professionals were - B.J.

Always does a great job and is friendly and kind - Katie B.