Radiant Flooring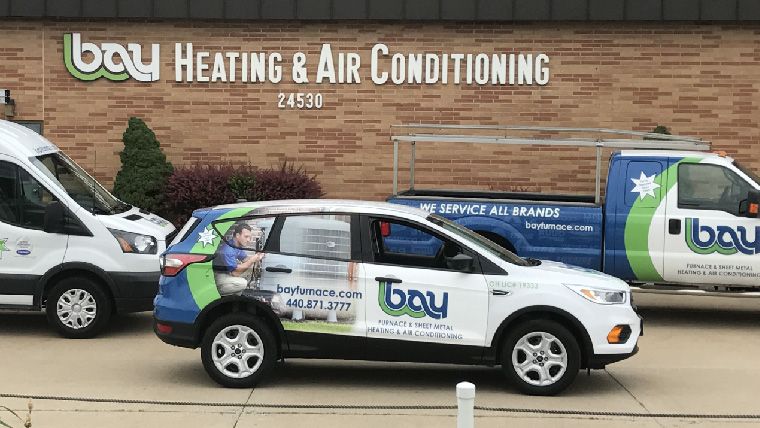 As early as 60 A.D. the Romans had discovered that the best way to heat an enclosed space is to introduce heat below the floor surface and let it radiate upward to the structure. The concept remains just as true today. This simple and effective heating method is called radiant floor. In Western Europe over 50% of all new construction uses radiant floor heating systems.
Family Owned & Operated Since 1944
When you need a company you can trust, you need Bay Furnace.
UPONOR RADIANT HEATING
Uponor, formerly Wirsbo, was the first to bring PEX radiant floor heating to North America more than 40 years ago. Today, Uponor radiant floor heating systems are bringing the energy-efficient luxury of radiant floor heating to the masses for a simple, affordable solution to home comfort.
In an Uponor radiant floor heating system, warm water flows through flexible, durable crosslinked polyethylene (PEX) tubing that is embedded under the floor. The warmth radiates up from the floor to warm objects and people in a room. It is the purest form of human thermal comfort.
Radiant floor is efficient for many reasons. The low temperature system can be controlled on a room-by-room basis. Energy is spent only when and where it is needed.Strategically placed thermostats recognize the smallest deviations in temperature and react promptly. The most attractive feature of radiant floor heat is the comfort. Even floors on concrete slabs can be comfortable.
The human body experiences heat loss just as any other structure does. The human body's first priority is to maintain central body core temperature. Then the blood is sent to the bodies extremities. Since the feet are the furthest from the central body core, they are the last to get heat and the first to recognize the discomfort of a cold environment. Because radiant floor directly addresses the heat loss of the human body through conduction, people are typically comfortable at a lower thermostat setting around 65 degrees F. This is another reason why radiant floors are so energy efficient and makes people feel more comfortable.
24/7 Emergency Services. Trusted & Recommended Since 1944. Call Us To Find Out Why! (440) 294-4954
Why Choose Bay?
Learn Why We're The Right

Choice For You
The Bay Comfort Promise

We are committed to our customers. We aren't done with a job until you are comfortable, guaranteed.

Family Owned & Operated

As a family-owned business we understand the importance of quality in your home and we'll take care of yours as if it was our own.

Warranties That Matter

We provide a thirty-day warranty on all repairs completed and a one-year labor warranty on all new installs.

Expert Technicians

We are mindful in who we hire to ensure you are getting the very best work every time.

One Stop Shop

We are a full service company so we guarantee everything done is completed with the highest standard.

75 Years Experience

We've been in business since 1944 and we're bringing that experience to every job completed.
Keeping Your Systems In Line Year Round!
Learn more about the Bay Comfort Promise Membership plan to see what we can do for you in every season.
We Love Our Customers & They Love Us
Read Reviews From Happy Bay Customers
Convenient to schedule and arrive on time - Ryan A.

Cleaned up the work area as if they were never there - Diana G.

Our basement was cleaner than when they arrived - Nancy B.

Everything you'd wish your other service professionals were - B.J.

Always does a great job and is friendly and kind - Katie B.