Westlake AC Repair
Air Conditioning Repair in Westlake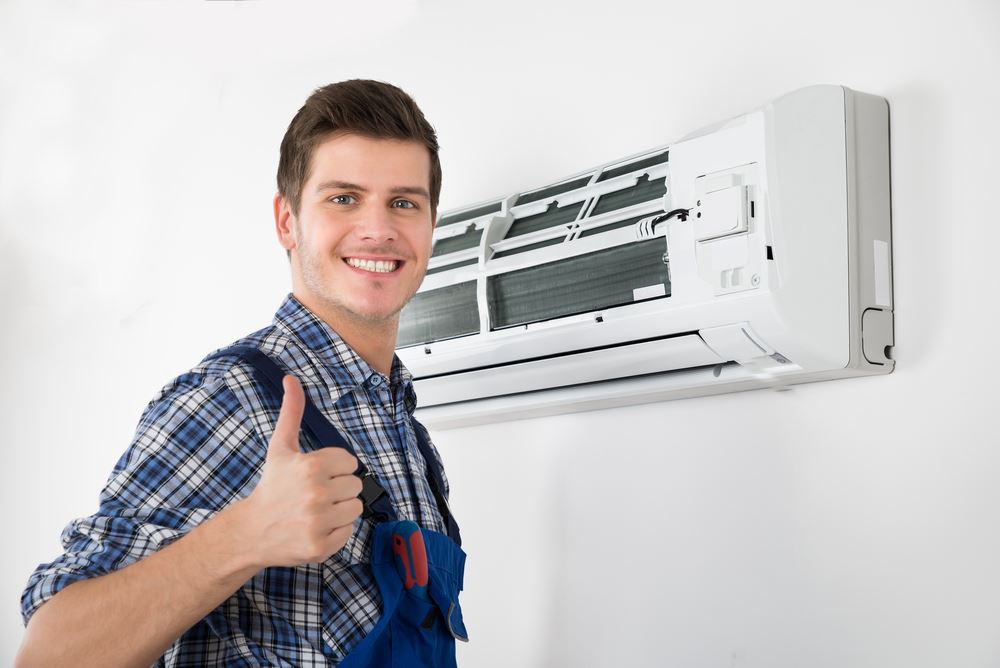 ​Is your air conditioner not turning on? Are you hearing strange noises coming from your cooling system? Is your house too hot, even with the AC running? If you are experiencing a problem with your AC system, call Bay Heating & Air Conditioning today! Our AC repair technicians in Westlake are capable of handling all types of air conditioning problems. From poorly working systems to outdated air conditioners to complete breakdowns, no AC problem is either too big or too small for us to handle.
We understand that you can't predict when your air conditioner will quit on you, which is why we are available for after-hours and weekend appointments. Our team of experts has over 75 years of combined experience and knows exactly what to do to get the job done right. We take pride in using the latest technology and will go above and beyond to ensure that your air conditioning systems are working at optimal levels. Check out our customer reviews and see why our clients love us!
Broken air conditioner? Call us at (440) 294-4954 or contact us online for repair services across Cuyahoga County.

What Do You Call Someone Who Fixes Air Conditioners?
We've all had a moment where we need something repaired but can't quite recall who fixes them. We bet it's on the tip of your tongue! Someone who fixes AC units is usually referred to as one of the following:
Air Conditioner/AC Repairman

Air Conditioner/AC Repair Contractor

Air Conditioner/AC Contractor

Air Conditioner/AC Technician

Air Conditioner/AC Tech
---
When to Call for Professional AC Repairs
You should always feel confident that your air conditioner will work whenever you turn it on—but, at Bay Heating & Air Conditioning, we understand that this isn't always the case. An AC that won't turn on is a clear sign that you need repairs, but how can you tell if a seemingly minor AC issue needs to be looked at by a professional?
Some common signs that you need professional air conditioning repairs include:
Higher-than-usual energy costs
Strange noises or odors coming from the AC unit
Total AC failure or a unit that won't turn on
Uneven temperature throughout your home
Visible leaks or cracks on the AC unit/components
Weak airflow or no airflow
If you've noticed any of the above signs or other indications that your AC isn't operating at peak performance, reach out to our team. We can come out to inspect your AC system and provide an in-person estimate.
How Much Does AC Repair Cost
The cost of repairing your air conditioner will depend on a number of factors, such as the type of air conditioning unit, the magnitude of the repair, and the time it will take to repair the problem. On average, homeowners can spend from $150 to $650 on AC repair costs.
For example, a central AC system repair will on average cost more than it will cost to repair a small window air conditioning unit. Similarly, a refrigerant leak will cost more than it will cost to repair an AC compressor.
At Bay Heating & Air Conditioning, we can help you with any AC repair issue you are facing. Although it is possible to DIY some type of AC repairs, it is best to contact an AC professional to get the situation inspected and properly taken care of. Trying to take care of an AC repair on your own may lead to further damage and costly replacements that can be avoided. Contact our team of professionals for any questions that you may have, or to schedule service with us in Westlake today!
Schedule AC Repair Service Today!
We understand the importance of properly working air conditioning, which is why we work quickly and efficiently on all AC repairs. During your appointment, our technicians will get right to work diagnosing the issue and can present you with a number of possible solutions. If we believe we can successfully repair your AC, we will do so; however, in some cases, it may be time to consider AC replacement. You can rest assured that we will only provide you with our honest recommendations and advice.
Bay Heating & Air Conditioning cares about your satisfaction, which is why we don't consider our work to be done until you're happy with the result. We offer a 30-day warranty on all repairs, including AC repairs in Westlake and throughout the surrounding areas.
Related Blog Articles:
Book your AC repair service today when you call (440) 294-4954. Learn more about our current available discounts and special offers.
Why Choose Bay?
Learn Why We're The Right

Choice For You
The Bay Comfort Promise

We are committed to our customers. We aren't done with a job until you are comfortable, guaranteed.

Family Owned & Operated

As a family-owned business we understand the importance of quality in your home and we'll take care of yours as if it was our own.

Warranties That Matter

We provide a thirty-day warranty on all repairs completed and a one-year labor warranty on all new installs.

Expert Technicians

We are mindful in who we hire to ensure you are getting the very best work every time.

One Stop Shop

We are a full service company so we guarantee everything done is completed with the highest standard.

75 Years Experience

We've been in business since 1944 and we're bringing that experience to every job completed.
Keeping Your Systems In Line Year Round!
Learn more about the Bay Comfort Promise Membership plan to see what we can do for you in every season.
We Love Our Customers & They Love Us
Read Reviews From Happy Bay Customers
Convenient to schedule and arrive on time - Ryan A.

Cleaned up the work area as if they were never there - Diana G.

Our basement was cleaner than when they arrived - Nancy B.

Everything you'd wish your other service professionals were - B.J.

Always does a great job and is friendly and kind - Katie B.